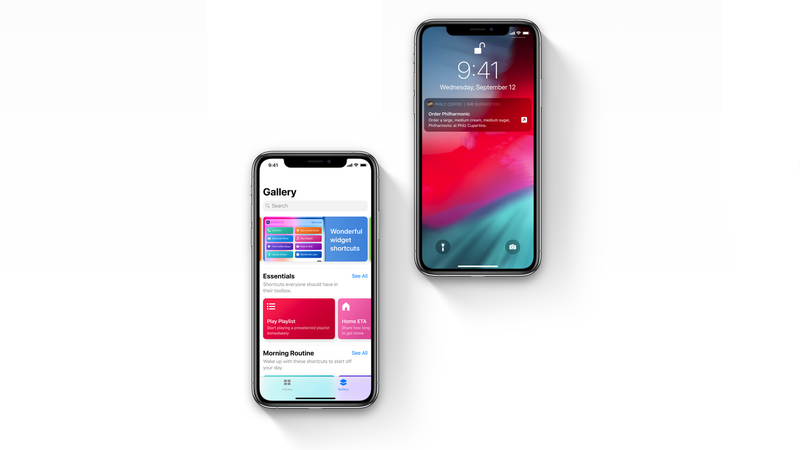 I confess, I haven't really touched iOS shortcuts much since the feature's big debut last September, but don't let my laziness dissuade you from fiddling around with them. If you're just getting started, you should find some awesome premade shortcuts to integrate into your device instead of spending way too much time figuring out how to build your own. That's fun too, but there's no need to jump in the deep end just yet.
We've previously covered a handful of shortcuts that other Lifehacker users have found interesting, but that's a mere iOS appetizer compared to the the main course that MacStories' Federico Viticci recently cooked up. He's been working on shortcuts—formerly Workflows—since 2014 or so, and he's built a huge list of his creations (151 shortcuts and counting) that's worth exploring.
That's a pretty daunting number, so I've gone through his list and extracted a few favorites to get you started.
Save App to Trello
If you're like me, you browse the App Store regularly and encounter a bunch of stuff that you might want to download—but you pause, because you don't want to overwhelm your device with too many apps. While you can save a list of apps to-check-out to Notes or Reminders, you can also use this shortcut to send them directly to Trello as well.
Redeem iTunes Code
This one is great. Copy an iTunes redemption code in iOS, then tap this shortcut to automatically fill it in on the App Store's redemption page, saving you the trouble of having of navigate there yourself.
Time Until Important Event Location
Instead of having to look at your calendar and then tell Siri to remind you in x hours or minutes to get ready for an event, you can use this shortcut to tell you how much time is remaining before events in your calendar.
(And if you just want to see a quick list of what's coming up, view the next five events in your calendar using this shortcut.)
["source=lifehacker"]